theatercombinat | 26 - 29 june 2013 | thoughts meet space - an installation by claudia bosse / theatercombinat, zollamtskantine vienna (a)
sprache/language: deutsch, english
---
part of the cycle: (katastrophen 11/15) ideal paradise

used material from the collection: some democratic fictions

connected projects:
- thoughts meet space beirut
- thoughts meet space athens
- thoughts meet space
cairo
- thoughts meet space cairo in vienna

- the breath of thoughts and death

thoughts meet space is a thought-, material- and space-laboratory by claudia bosse which is experimenting with different medial and social relations through images, sounds, projections, objects, writings, thoughts, maps; a combination of alienated objects trouvés, performative assemblage, spatialized associations and an installative space that demands personal acquirement.
a multimedial space of thought, that conducts different approaches of the present and enfolds them in different material in the space: transferred fragments of our medial reality are interlaced and overlayed in different media, gathering partly on images and creating fictional miniatures of possible relations.

since 2011 interviews were made in new york, cairo, alexandria, tunis, jerusalem, tel aviv, zagreb, frankfurt, bruxelles, etc: recorded thoughts from different (geo)political spaces about revolutions, freedom, the spectre of democracy and the ethics of acting. in the approach of this material these thoughts of many are confronted with/opposed by the personal thoughts of claudia bosse. in reviewing and playing with the recent history, media images become oracles of the present...
---
photo: claudia bosse


concept / installation: claudia bosse, collaboration / sound + media support: guenther auer, assistance / technical direction / realisation objects: marco toelzer, communication: marijeta karlović, production: anna etteldorf, margot wehinger

a production by theatercombinat, a coproduction by tanzquartier wien, supported by wien kultur

the interviews were produced with the support of MSU / museum for contemporary art zagreb, goethe institut, goethe institut alexandria and tel aviv. austrian cultural forum cairo, school of visual theatre jerusalem, frankfurter kunstverein and others
---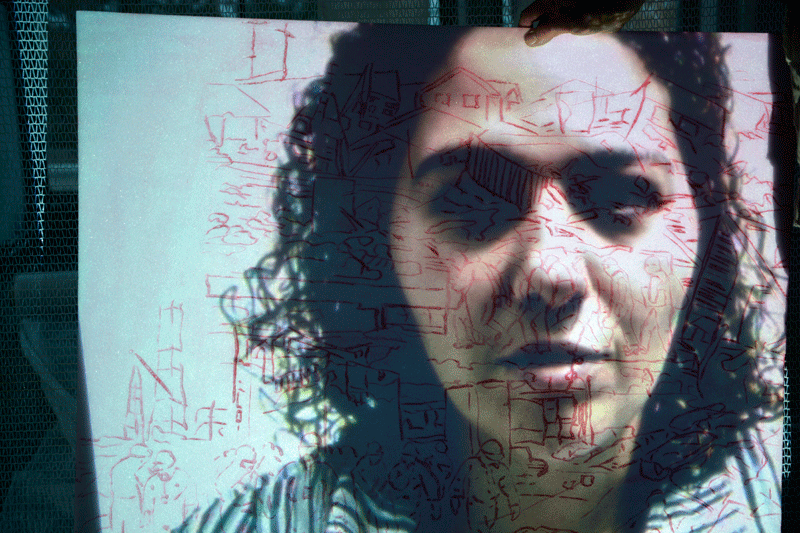 photo: claudia bosse, click to view photo series of the installation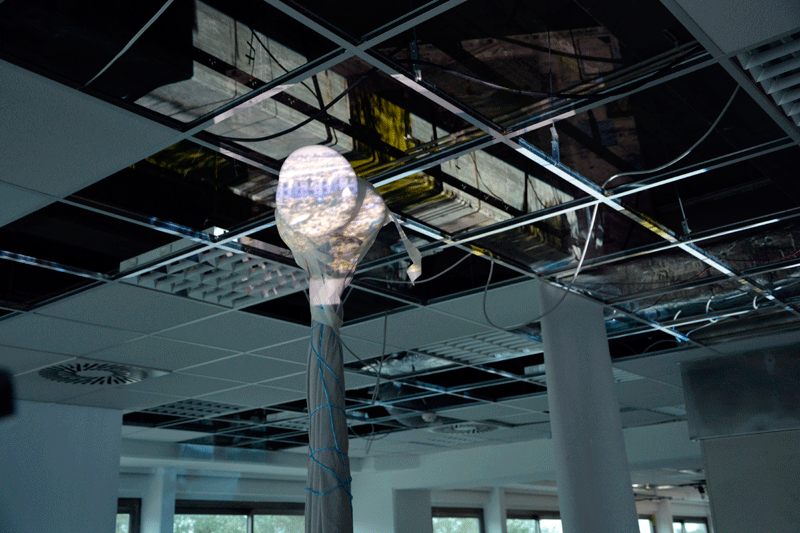 photo: claudia bosse, click to view photo series of the closing act
---
installation
26 june 2013, 8.30pm - 11pm
27 - 29 june, 5pm - 9pm
guided tours with the artist claudia bosse, 27 and 28 june at 7pm
opening act: the breath of thoughts and death
26 june 2013, 8.30pm
closing act
29 june 2013, 8.30pm
with fanti baum, claudia bosse, caroline daish, marijeta karlović, alexandra sommerfeld, florian tröbinger and marco tölzer
location
zollamtskantine
schnirchgasse 9
1030 vienna
tickets
www.tqw.at / +43-1-581 35 91 / tanzquartier@tqw.at


---
www.theatercombinat.com theatrale produktion und rezeption