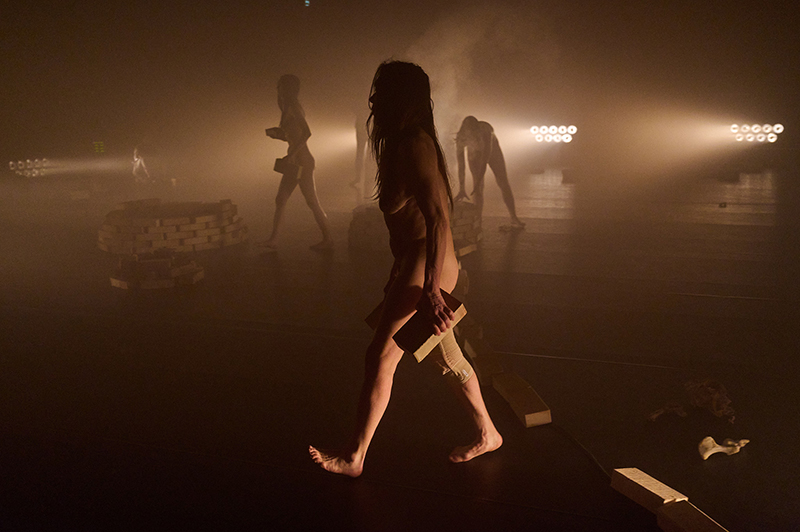 BONES and STONES - a choreographic installative performance by claudia bosse, tanzquartier wien, 2023. photo: markus gradwohl. please click for slideshow
concept/ choreography/ space: claudia bosse; sound: günther auer; performance/ choreography: marcela san pedro, carla rihl, anna biczok, myrthe bokelmann, christa zuna kratky, anita kaya; light: paul grilj; assistance: larry mey; outside eye: astrid kaminski, julia zastava; consulting: mathias harzhauser, gerlinde gruber, barbara imhof; communication: michael walk; production: dagmar tröstler.

a production of theatercombinat in coproduction with tanzquartier wien and FFT düsseldorf. in cooperation with naturhistorisches museum wien (nhm). sponsored by wien kultur, bundesministerium für kunst und kultur. research residency in partnership with studio plesungan, surakarta, indonesia. we thank the nhm naturhistorisches museum wien for the objects on loan. further thanks to liquifer systems group, peter stamer, krassimira kruschkova and marco tölzer.